About Course Instructor(CI) Clubs
Research clearly shows that the single most important factor in a child's education is the quality of teaching. Good course instructors are not born that way — they are developed. We have to invest significant resources in training and development programme to improve our CI's professionalism.
Our CIs are developed through training, mentoring, grading test and ongoing professional developments like SMM Methodology Training, Total Quality Workshop, and Teacher Training Courses conducted by MRC.
CI clubs is one of the ways how we show appreciations to the efforts contributed by our course instructors. Here in SMM group, we always make sure that everyone that serve under our corporate umbrella success in their life.
Every course instructor in SMM will get their promotions once they met with the criteria. The opportunity is to move away from ordinary Course Instructor to becoming one of our DBA that will hold position involving Strategic planning and management.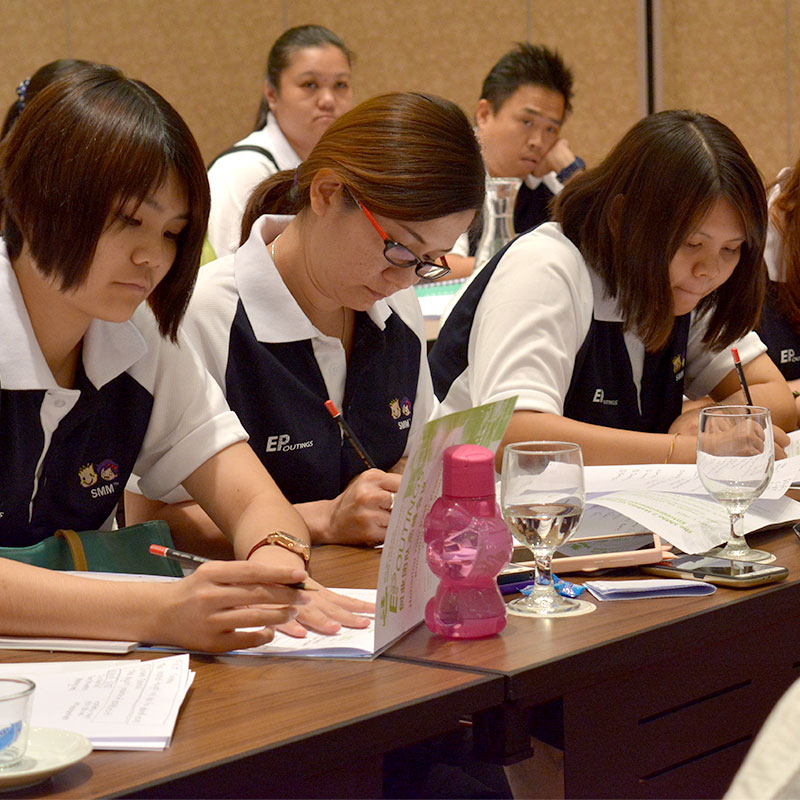 CI Requirements
All Course instructors can be hired by the principal coach themselves. However, we do provide principal with a recruiting platform such via our websites. Course Instructor's career path will be monitored by Eduprenuerial Learning Development effective management. Below outlines the requirement for a course instructor.
The course instructor must possess a minimum of SPM/ STPM or Diploma in Early Childhood with at least 6 credits including Bahasa Malaysia.
Graduate possess a good honours degree or Diploma in Early Childhood is preferred.
Strong communication and presentation skills.
With relevant experience & references
Computer literate
---
CI Career Path
In SMM education group, every course instructor will have their career advancement taken care of by the SMM Education Group. Course instructor that achieves their requirement will be promoted to hold various management positions. Graph below outlines the promotional path for Course instructors.
Course Instructor Task
We are actively seeking dedicated and dynamic Course Instructors to assist us in our centres:
Requirements:
Above 18 years
Minimum SPM or higher
Minimum 1 year of working experiences (Fresh graduates are encouraged to apply)
Able to work independently with minimal supervision
Salary scheme will be based on both qualification and experiences of candidates.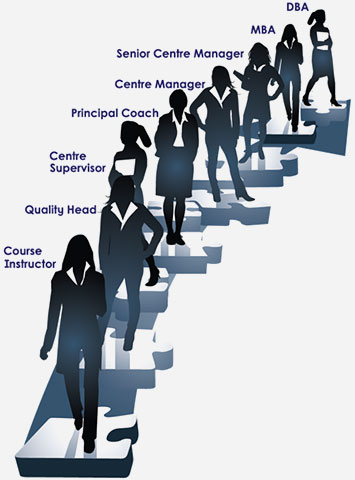 Responsibilities
Passionate in motion graphic, 2D & 3D Animation.
Designing and creating multimedia elements for learning, marketing and events multimedia projects.
Requirements
Candidate must possess at least a Diploma or Degree in Art/ Design/ Creative Multimedia/ Graphic Design/ Motion Graphics/ Animation or other related fields.
Required skill(s): Adobe Flash, Adobe After Effect, Adobe Photoshop
Knowledge in 3D Animation Software like 3Ds Max Cinema, 3D Maya.
Knowledge in Video editing software like Adobe Premier Pro.
Pleasant personality, attentive to details, good communication and presentation skills.
Able to work in a team and independently.
Willing to learn and explore new things.
Able to have fun while handling pressure and do great work with less time.
Required language(s): Mandarin, English, Bahasa Malaysia
Minimum 1 year working experience in related field is required for this position.
Fresh graduates are welcome to apply.
Responsibilities & Requirements
Candidate must possess at least a Diploma or Degree in Computer Science/ Information Technology or equivalent.
At least 2-3 years of working experience in related field is required for this position.
Responsible for the implementation and continual maintenance of the company's information system.
Preferably executives with experience in ERP system, server environment, networking, database admin or equivalent.
Provide prompt end-user support
Liaise with vendors in coordinating related matters.
Reviewing existing work practices and implements necessary improvement.
Required skill(s): Knowledge in ERP, SAP is added advantages.
Required language(s): Chinese, English, Bahasa Malaysia
Responsibilities
Responsible in collecting, analysis and reporting a solid market intelligence database for proper decision making and planning.
To develop sales strategies with action plans in order to achieve sales target and desired goals.
Conduct sales oriented presentation & prepares relevant correspondence for closure of sales.
Manage accounts and meet or exceed targets relating to revenue growth or activities.
Provides timely feedback and report to management regarding ETLs performances in assigned territory.
Develop effective and excellent services to establish long-term business relationships with customers.
Work closely with the Regional Champion to identify new business opportunities to meet targeted sales performance.
Work closely with the billings team to ensure punctuality of materials delivery.
Ensure enquiries and complaints are well attended and responded in a timely manner.
Responsibilities to handle daily sales operation including sales enquiries, sales ordering, collection, payments record, and customer database update and order confirmation posting.
Administer, promote and coordinate internal learning programme for ETLs & course instructor.
To visit branches to conduct quality check at learning centre and provide written report thereafter. To route ride with Regional Champion with the intention to improve quality of service delivery and customer experience at learning centre.
Ability to handle any ad-hoc task assigned from time to time.
Responsibilities
Handling all finance, accounts and banking related matter.
Able to handle full set of accounts for multiples company environment and others treasury works including account posting, journal entry, profit & lost & balance sheet, prepare payment voucher, monitor payment and collection from debtor & creditors.
Responsible to process payment request and petty cash reimbursement. Process Claims & Invoices. Manage cash flows and perform monthly bank reconciliation.
To ensure smooth key-in transactions and filing related to accounts payables and receivables on daily basis to meet financial closing datelines.
To prepare timely and accurate monthly management accounting statement, analysis and report (include management report & audit report). Handling tax and audit matter.
Create journal entry for the non-monetary item or non-documents supporting item to the ERP system.
Handling the purchasing activities and liaise closely with suppliers to do with quotations, delivery order, invoices, reject items and expected to arrival date. Assist with preparation of the budget. Implement financial policies and procedures.
Responsible for preparation, reviewing and submission of GST reporting, GST returns & payments in accordance with the GST legislation and procedures.
To prepare returns to the Government, other authorities, statutory bodies and financial institutions
Ability to handle any ad-hoc task assigned from time to time.